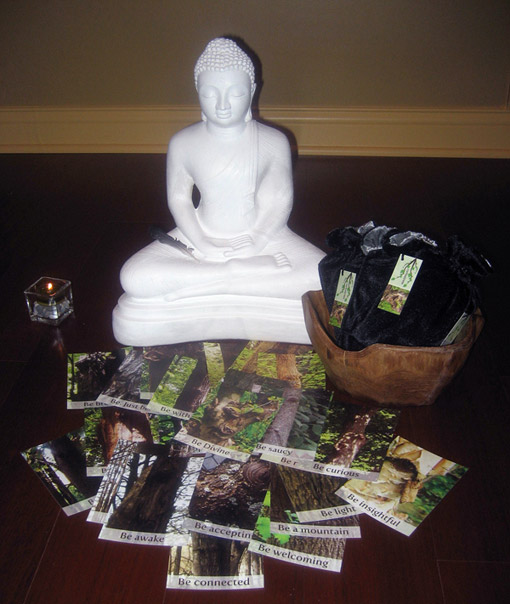 Curiositrees Meditation Card Deck
Sorry, no stock available at this time
Price: $18.95 (plus shipping)
Curiositrees is a unique 52 card meditation deck of tree face photographs and messages designed to provide personal insight and awareness. The deck was created by nature photographer Heather Wolf and intuitive healer Diana Schuster.
Each deck (52 cards, 3.5″x5″ plus instruction card) comes in a plush velvet drawstring pouch. Carry them with you as a loving reminder to stay rooted.
Curiositrees is giving back. A portion of proceeds from each deck goes to the Blue Lotus Temple temple construction fund. The cards were made and printed in the USA.
Give yourself and a special someone the gift of insight and awareness.
More info on the Curiositrees web site at curiositrees.energyinfusion.biz.